Custom Fitting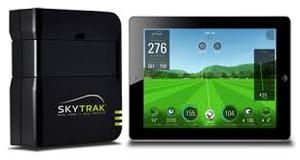 It's here! SkyTrak has landed at Ashbourne Golf Club, providing accurate analysis of ball flight offering shot data on factors including carry distance, clubhead speed, launch angle and spin rates. I will be utilising this tool to provide improved feedback in golf lessons, offer a full custom fitting service, provide gapping sessions so you will know how far you really carry the ball with each club and club MOT sessions, designed to check the performance of your current golf clubs.
Gapping sessions are vitally important if you are serious about your golf. Using the latest SkyTrak launch monitor, our professional coaches work with you to find out how far on average you can hit each of your clubs. Once you have this data you will not only have a better understanding of which clubs to use for which holes, but also know where you have gaps in your golfing hardware. You will be provided with you unique bag tag giving you your exact yardages of your hitting distances.
Prices are as follows:
Gapping session (45mins) - £25
MOT session - £20
1 hour golf lesson with launch monitor - £40
Click here to book a gapping session.
SkyTrak Launch Monitor / Studio
Here at XYZ Golf Academy we've invested in some fantastic launch monitor technology from SkyTrak.
We have the technology to play golf anytime and in any way, and the insight to take your game to the next level. SkyTrak is a personal launch monitor that delivers instant and real-time 3D shot analysis and ball-flight data. Plus, we enhance your SkyTrak experience with a high-definition simulation package.
Features at a Glance
Game Improvement
Anytime Practice
Accuracy
Entertainment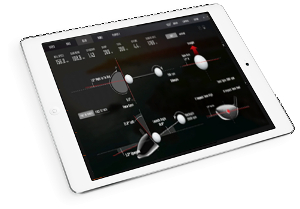 Here at XYZ Golf Academy we charge…
| Package | Duration | Cost |
| --- | --- | --- |
| Individual | 1 Hour | £48 |
| Individual | 45 minutes | £38 |
| SkyTrak | 1 Hour | £58 |
| Junior | 45 Minutes | £30 |